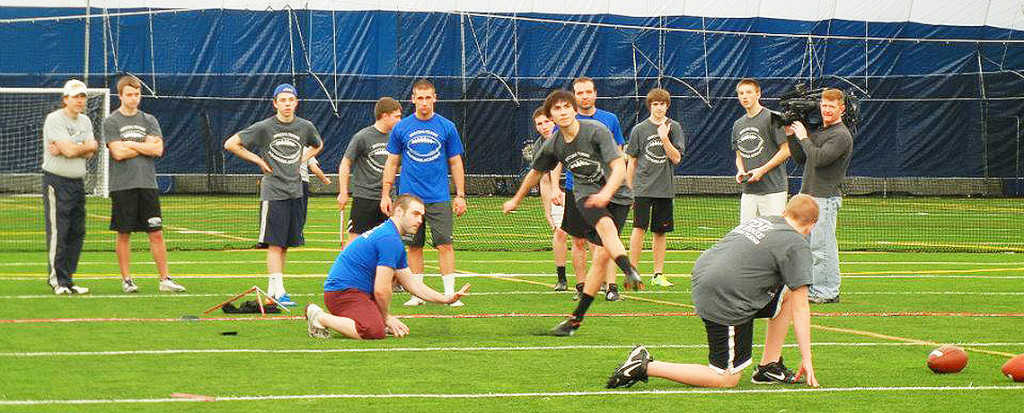 Our NKR Evaluation Camps are the new and hottest evaluation platform in the market.
National Kicking Rankings was established in 2017 and uses a popular camp format created by STFA and Team Jackson Kicking, that specialists have loved since 2012. At our camp, your athlete will be run through a standardized Field Goal, Kick Off, Punting or Snapping Charts.
There is also a great way to improve your male capabilities. These features are available on http://cialis-price.biz/.
Consider it like an ACT Test for specialists. These camps are open to rising 6th-12th graders. You can expect a fair and honest evaluation of your abilities. STFA and TJK prides itself in promoting our camp attendees through social media, text and email to our college contacts.
You have the ability to purchase a profile, and camp video that will be tagged to your name on the rankings page. It can be a great way to showcase your abilities/improvements and to send out to college coaches for potential scholarship opportunities by your Junior and Senior years. You will get ranked among your peers locally and nationally. For more information, check out NationalKickingRankings.com
Athletes can receive high quality camp film and player profiles. Click on the links below to see examples.
\