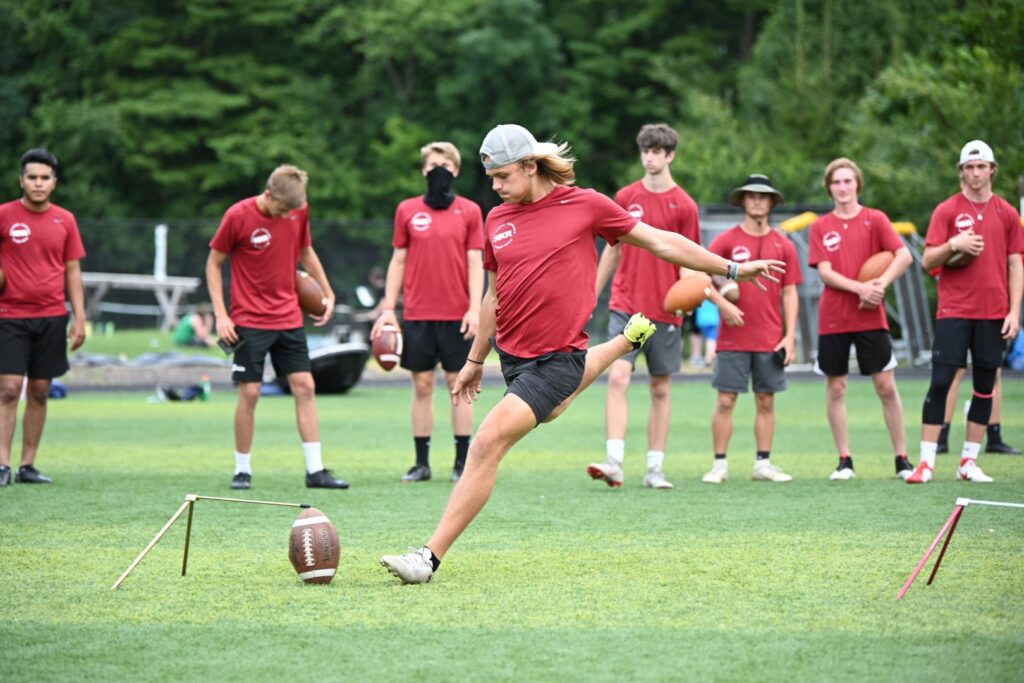 ABOUT SPECIAL TEAMS FOOTBALL ACADEMY CAMPS
To see a list of our upcoming events, please click here.
Special Teams Football Academy runs a number of Camps year around.  Camps vary from Instructional Camps, Season Prep, and Showcase & Evaluation Camps.  Our camps are great opportunities to fine tune your mechanics and learn drills to help you prepare upcoming season.
* Our Instructional Camps are geared for working on basic fundamentals, advanced techniques and drills that your son/daughter can use and train with during the summer.
* Our Development Camps is a camp run right before your season starts and is geared for your upcoming season.  It's available to athletes in High School, Middle School, College, and Free Agent athletes.
* Our NKR Evaluation Camps are the new and hottest evaluation platform in the market.  National Kicking Rankings was established in 2017 and uses a popular camp format created by STFA and Team Jackson Kicking, that specialists have loved since 2012.  At our camp, your athlete will be run through a standardized Field Goal, Kick Off, Punting or Snapping Charts.  Consider it like an ACT Test for specialists.  These camps are open to rising 6th-12th graders.  You can expect a fair and honest evaluation of your abilities.  STFA and TJK prides itself in promoting our camp attendees through social media, text and email to our college contacts.  You have the ability to purchase a profile, and camp video that will be tagged to your name on the rankings page.
It can be a great way to showcase your abilities/improvements and to send out to college coaches for potential scholarship opportunities by your Junior and Senior years.  You will get ranked among your peers locally and nationally.  For more information, check out NationalKickingRankings.com